Positively is definitely the way we look at things here at La Bulle. Our feel good venue offers a different, more efficient way of working to ensure serenity, conviviality and enhanced creativity. With our various spaces featuring multiple layout options, your business meetings will never be the same again. Whether seated in the lounge or on the mezzanine, at the kitchen table or in one of our relaxation pods, positive energy vibes resonate all day to ensure boosted efficiency and revitalised energy.
In short, at La Bulle you can work balanced on a swiss ball, perched around our large dining table or comfortably nestled into an armchair. One of our secret ingredients are the homemade treats that flow from the kitchen throughout the entire day.
Our spirit: simplicity, serenity, good humour.

Well-being
A calming and inspirational seminar venue for the exploration of big ideas

Mental training
Training the mind to focus on serenity, creativity and performance

MPS assessment
Layout designed to boost innovative thinking and intellectual agility

Smart meeting
3 different spaces featuring multiple layout possibilities in order to optimise team work

Catering
Healthy, flavoursome food options prepared with fresh, local products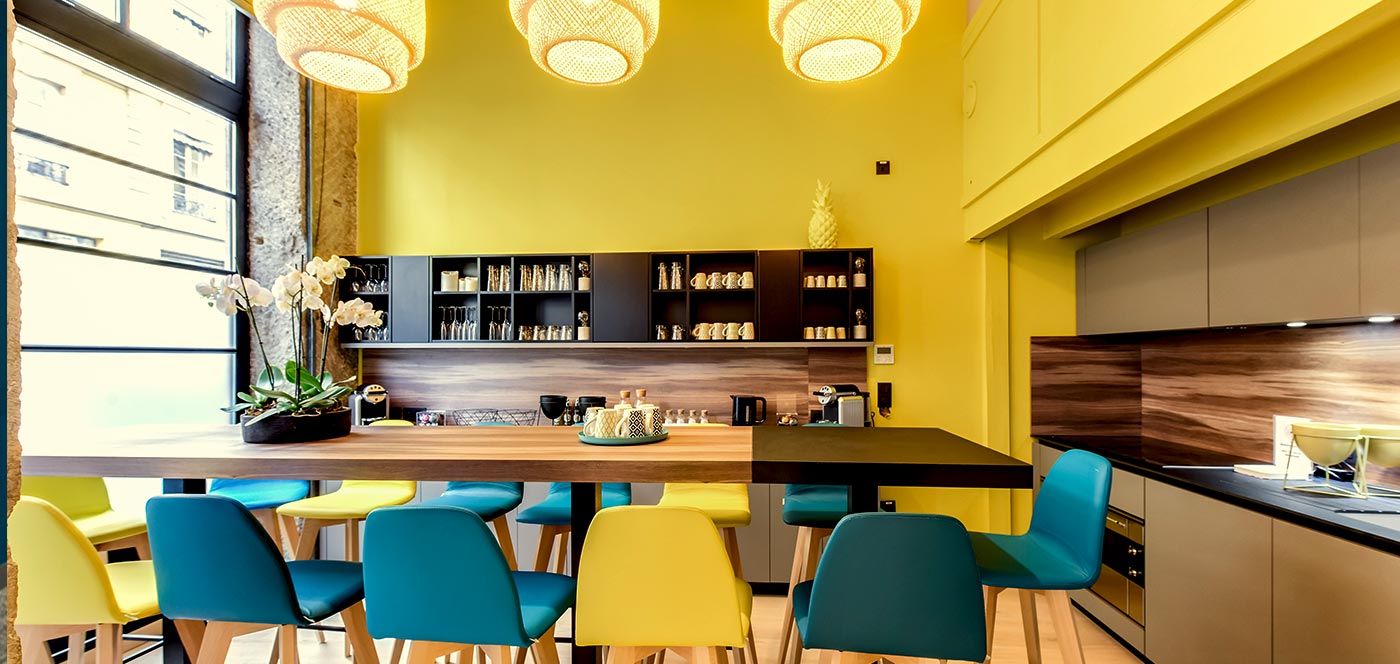 Enjoy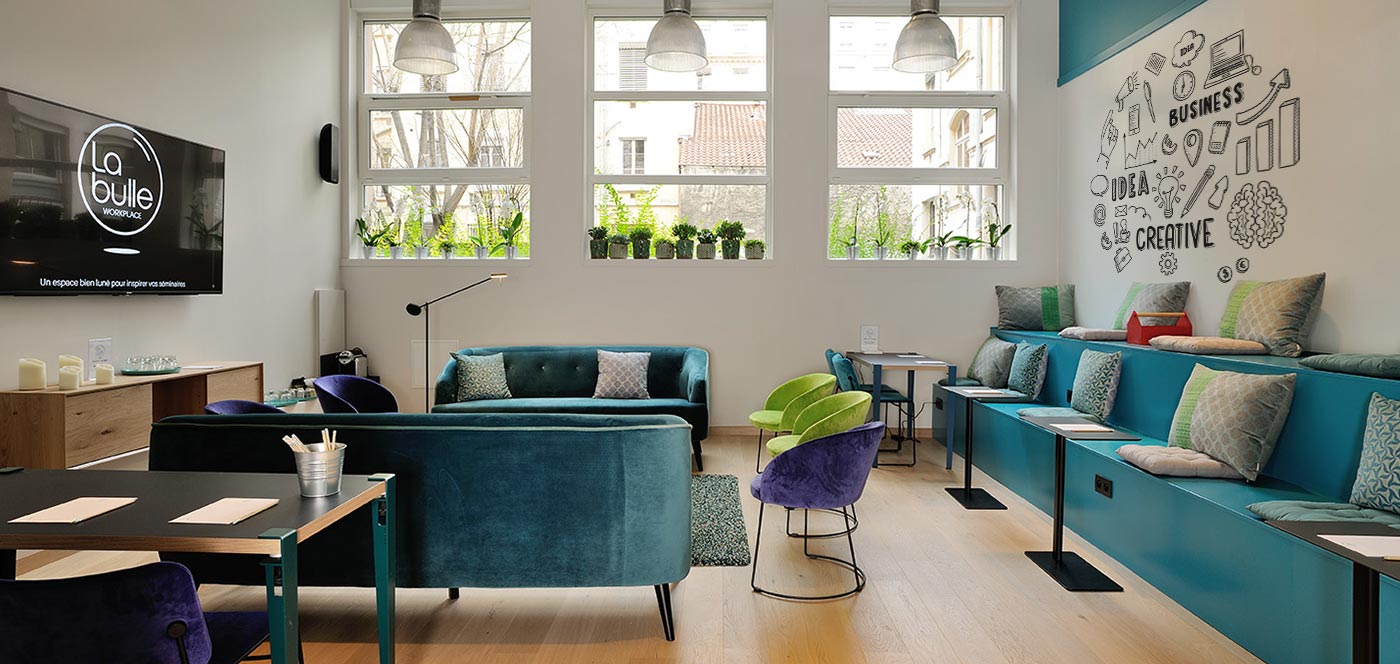 Brainstorm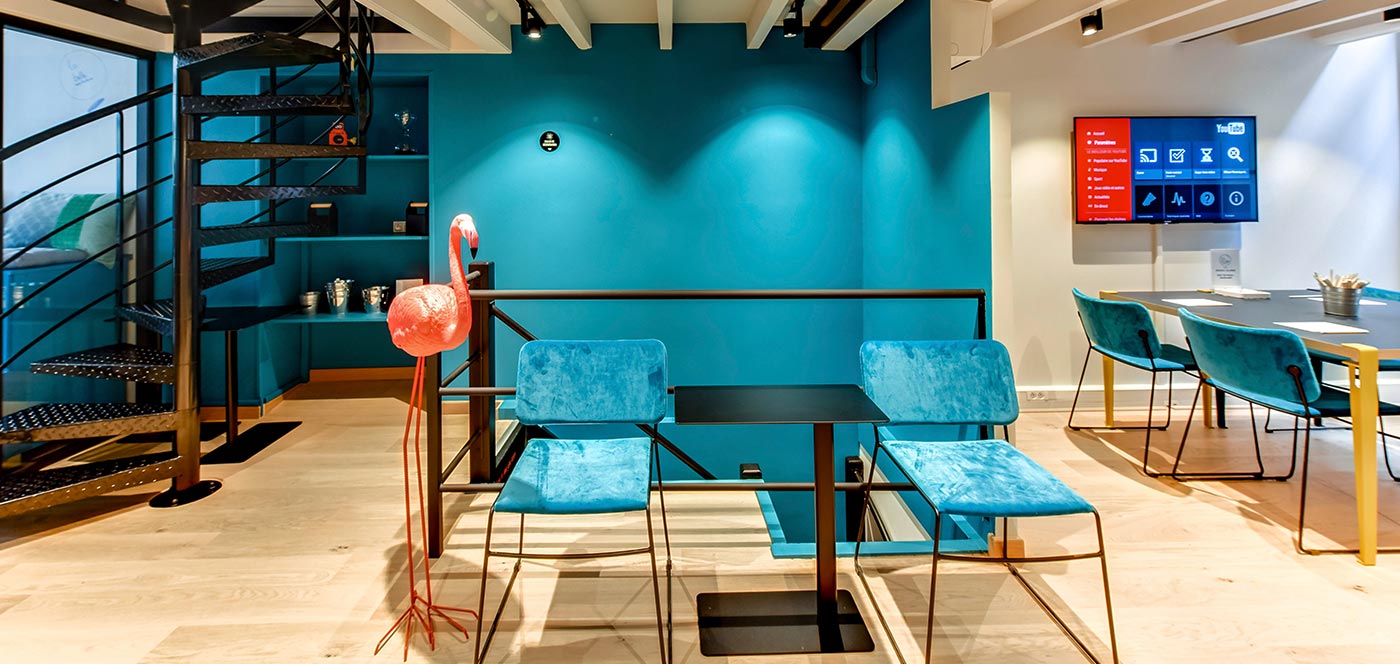 Share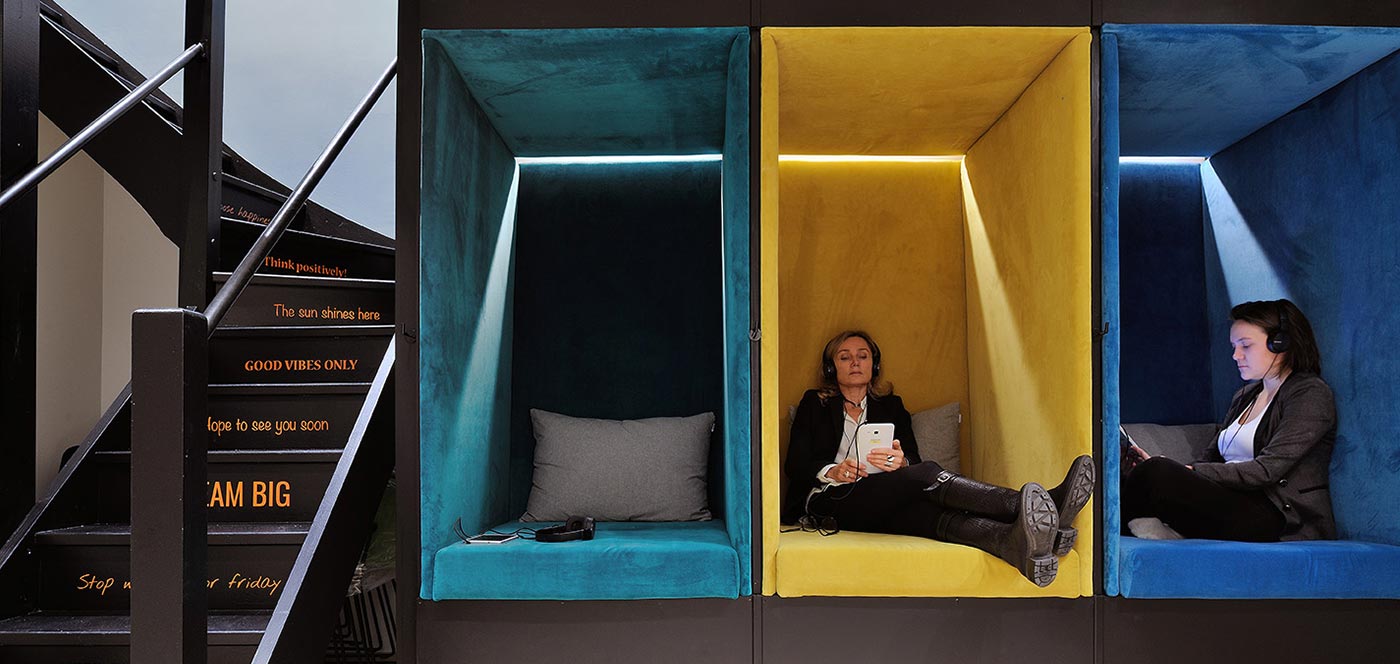 Revitalize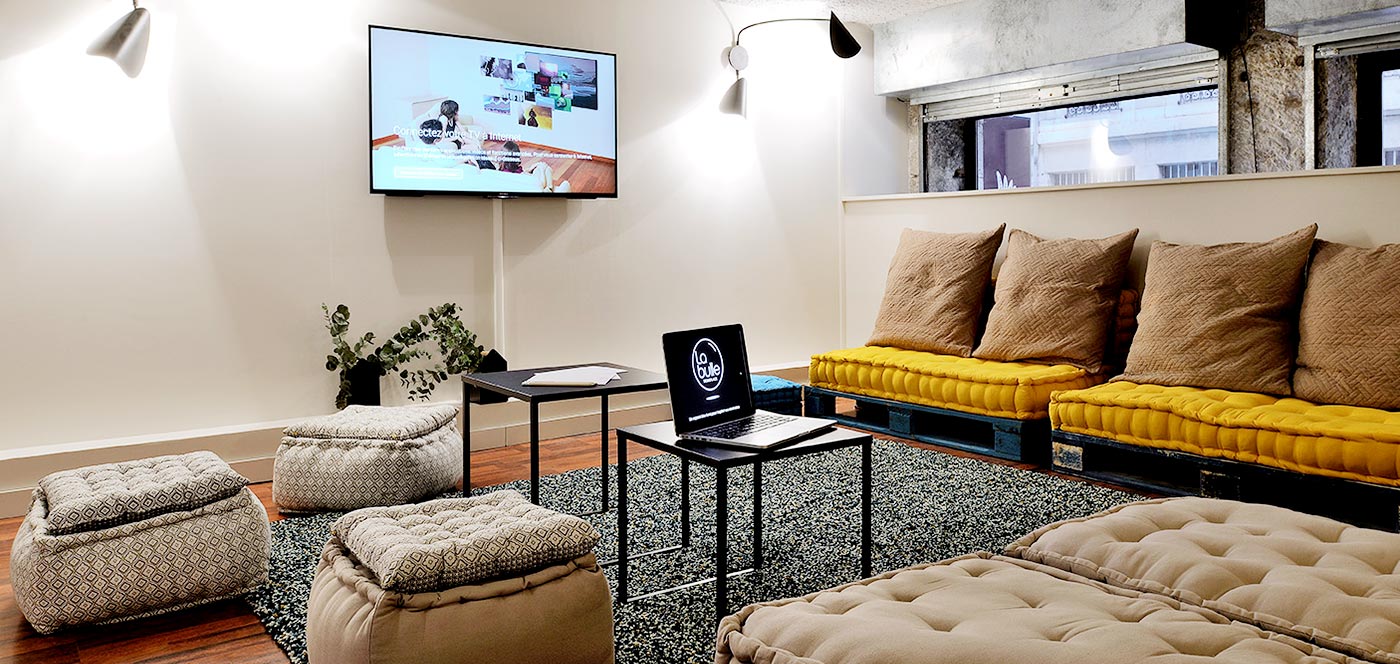 Be inspired 5 good reasons
to enter La Bulle

(and not to leave!)
1. Everyone is allowed to write on the walls (it is even strongly recommended!)
2. Our relaxation pods will give you that energy boost you need
3. Stock up on excellent mental training exercises
4. Our chairs are really comfortable
5. Loads of delicious healthy food options to tuck into
Your seminar venue in the heart of the 6th arrondissement
Just 10 minutes from Part-Dieu station, right in the centre of the 6th arrondissement of Lyon, La Bulle welcomes you for all your key corporate events in a 172m2 loft to be rented entirely or partially. Discover our 3 creative, convivial and inspiring meeting spaces dedicated to new working methods. From 4 to 35 participants for any type of event from workshops to mini-conferences.
Get directions
La Bulle Workplace
3 rue Fénelon 69006 LYON